Cuplock System Scaffolding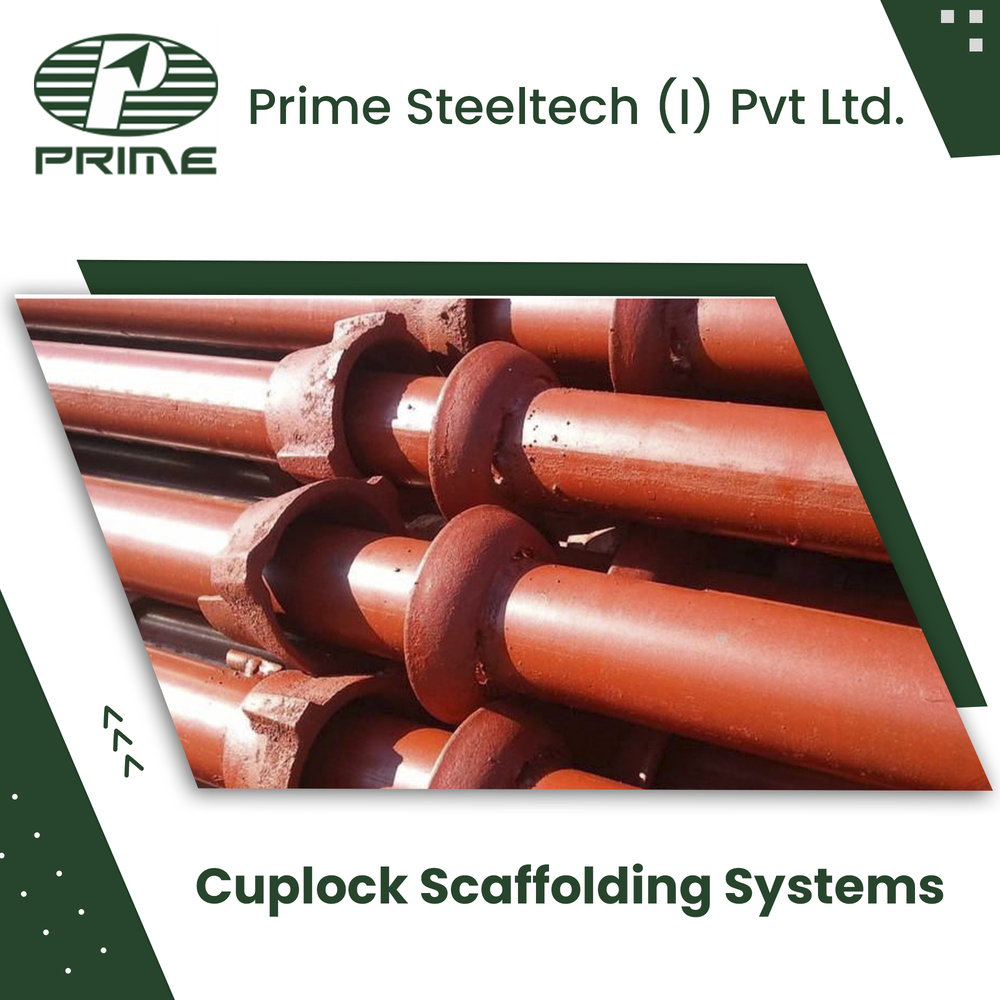 Cuplock System Scaffolding
Product Description
Cuplock Scaffolding System
Cuplock System Scaffolding is a multi-purpose as well as fully galvanized steel support system. It is used for general access as well as providing support to different types of vertical loads. An exclusive circular node point featured by this system allows it to be easily connected with different components. Cuplock System Scaffolding allows for a simple fastening action. This is a new sort of steel pipe that runs well into different construction requirements. Cuplock system scaffolding, offered by Prime Steeltech (I) Pvt. Ltd has a functional structure. Its installation will enable good stability, three-dimensional space structure, high strength and a dependable self-locking performance.

Key Points:

Capable to run into the different needs of construction safety.
Highly appropriate for the scene civilized construction, provided with effortless transportation.
Having high efficiency, it can reduce the intensity of labor as well as exertion made in assembly and disassembly.
Boasts of dimensional stability, safe assembly and durability.
Cuplock verticals are the principal load bearing members comprising of steps of Top and Bottom Cups. The Bottom Cups are welded in position at 500mm distance. The verticals are made of 3mm thickness (48.3mm OD) pipes and are drilled for the fixing of Spigot joints at both the ends.
| | | |
| --- | --- | --- |
| Size (in mm) | Self-Weight (in Kg/Nos) | Cups (In no.) |
| 3000 | 13.65 | 6 |
| 2500 | 11.40 | 5 |
| 2000 | 9.15 | 4 |
| 1500 | 6.85 | 3 |
| 1000 | 4.60 | 2 |
| 500 | 2.30 | 1 |